OUR Partners
Two Good Greek low-sugar yogurt brand is on fire, says Danone North America
10-Dec-2021 | By Elaine Watson – Food Navigator USA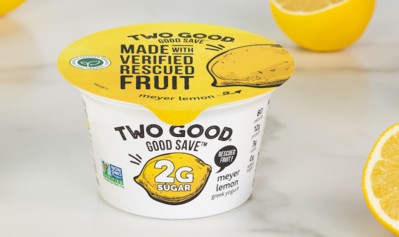 Full article can be read here.

Two Good Greek yogurt has become a $200m+ brand, and the #2 contributor to dollar growth in the total yogurt category, in its third year on the market, claims Danone North America.

Launched in January 2019, stevia-sweetened Two Good​​ ​contains no added sugar, and 2g of total sugar (most of the lactose is filtered out of the milk, with cultures consuming most of the remaining sugars), and has rapidly become one of Danone's most successful launches, Surbhi Martin, VP Greek Yogurt & Functional Nutrition at Danone North America, told FoodNavigator-USA.

"For the week ending November 21, according to IRI data, we're at $192.5m dollar sales year to date, up 46% vs a year ago, and so we're expecting Two Good to end calendar year 2021 at around $210-215m in retail sales. So it has exceeded our expectations, even in the context of high growth for low sugar products.​"What's really exciting is that Two Good is now the number two contributor to dollar growth for the entire yogurt category, and the number one highest share growth driver versus a year ago in the Greek segment."
'I think what's driving a lot of success is our focus on purpose'
So what is it about the brand that has resonated with consumers?
"Three things," said Martin: "One is the proposition of the brand, which addresses the number one concern consumers have when they look at nutritional labels, which is how much sugar is there? Number two, we've expanded and grown our distribution significantly, plus we've expanded into four packs and larger format tubs.
"Third, I think what's driving a lot of success is our focus on purpose [Two Good has a partnership with food rescue organizations, City Harvest of New York City, and We Don't Waste of Denver, Colorado, as part of its One Cup, Less Hunger initiative , which is referenced on the packaging, and works with Full Harvest to use 'rescued' produce that would otherwise go to waste in products such as Two Good Good Save Meyer Lemon and Good Save Pumpkin ]."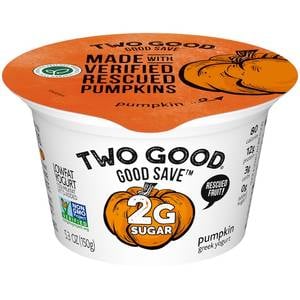 She added: "We want to help solve for those two issues: food waste and food insecurity. And so this program features on every pack, and is a big part of our marketing push, enabling consumers to vote with their dollars. Since launching that program, we've seen our repeat numbers go up and we've also seen our brand consideration significantly increase, so we believe walking the talk around food waste and food insecurity has helped drive a lot of our performance this year."
'We work closely with Full Harvest to identify crops that are typically going to be wasted due to either oversupply or have an overabundance of imperfect crop yield'
While a sizeable chunk of 'ugly' or 'imperfect' produce that isn't pretty enough for grocery retail markets goes into industrial food processing markets (jams, juice etc), there is a third category of fresh produce that for various reasons doesn't get into either stream, and ends up as animal feed or waste, said Martin.
"And that's what we're targeting, so we're using verified rescued fruit from our partner Full Harvest, which runs the only b2b online marketplace that connects farmers with commercial produce buyers, where they can purchase either imperfect or surplus produce that would otherwise go to waste."
"So we work closely with Full Harvest to identify crops that are typically going to be wasted due to either oversupply or an overabundance of imperfect crop yield, which means we have to have a flexible pipeline. So we launched Meyer Lemon at the beginning of this year and we launched a seasonal pumpkin in the second half of this year, which will switch to Mandarin at beginning of next year."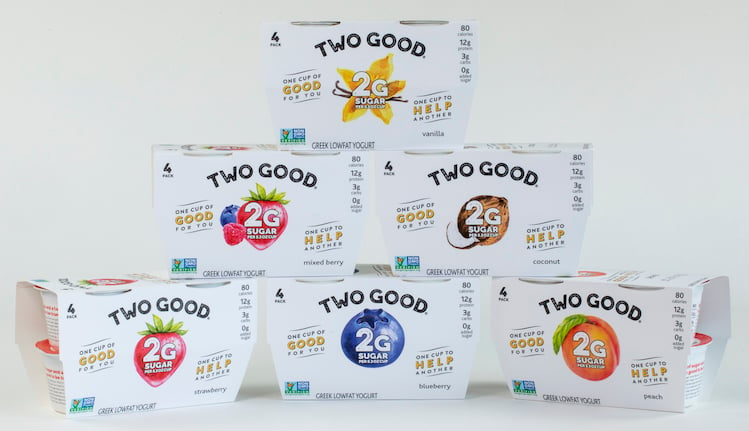 T