Newsweek Cover Story - How Women Entrepreneurs Are Creating New Businesses in Record Numbers
March 24, 2023 | By KERRI ANNE RENZULLI - Senior Reporter - NEWSWEEK
Full article can be read here.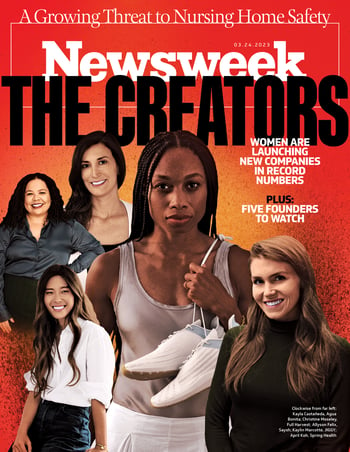 We're thrilled to announce that our CEO, Christine Moseley, has been featured on the March 24, 2023 cover story of Newsweek magazine! The article titled "How Women Entrepreneurs Are Creating New Businesses in Record Numbers." This article highlights the recent surge in women-owned businesses and explores the challenges and opportunities that women entrepreneurs face.
According to the article, women-owned businesses are growing at a faster rate than any other demographic, with a 58% increase in the past decade. Women entrepreneurs are also starting new businesses at a rate of 1.5 times the national average. This surge in women-owned businesses has been attributed to several factors, including greater access to funding and resources, increased support networks, and a growing recognition of the value of diverse perspectives in the business world.
However, the article also notes that women entrepreneurs still face significant challenges, including a lack of access to capital, gender bias, and social and cultural norms that may discourage women from pursuing entrepreneurial ventures. Despite these challenges, women entrepreneurs have been able to overcome obstacles and build successful businesses, and their contributions to the economy and society are invaluable.
At Full Harvest, we are proud to be a part of this growing movement towards greater diversity and inclusion in the business world. We believe that women entrepreneurs bring a unique perspective and valuable skills to the table, and we are committed to supporting women-owned businesses and promoting gender equality in all aspects of our work. We hope that the success stories of women entrepreneurs like Christine Moseley and the other female founders featured in Newsweek will inspire more women to pursue their entrepreneurial dreams and contribute to the growth and success of the global business community.