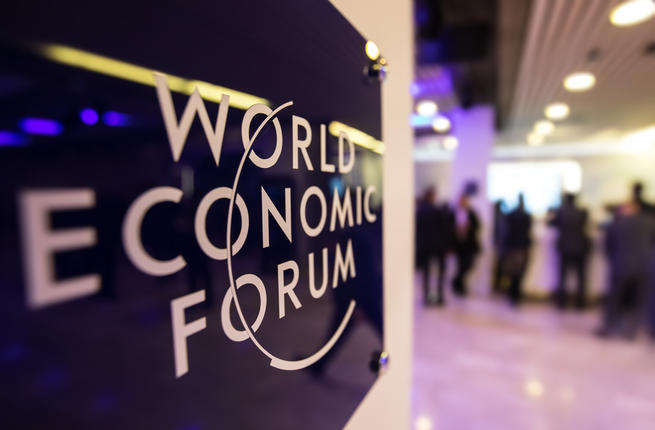 For the 2019 World Economic Forum in Davos, the main theme was, "Creating a Shared Future in a Fractured World," which for me, spoke directly to the mission of Full Harvest. At Full Harvest, we are using technology to solve one of the world's largest problems at scale— food waste, which is directly tied to climate change. 'Reducing Food Waste' was found to be the #3 way to reverse climate change, according to Project Drawdown, even over plant-based diets and reducing car emissions. As the Founder and CEO of Full Harvest, I firmly believe that solving food waste is at the core of ensuring a shared future and fixing a fractured world.


While global leaders, like Indian PM Narendra Modi discussed carbon emissions and Norwegian PM Erna Solberg focused on education, food waste did not seem to be one of the primary overarching topics coming out of Davos this year. As one of the top ways to reverse climate change, my hope is that 'Food Waste' and its solutions become one of the top 5 subjects for WEF 2020 in order for leaders to recognize the intertwining effects of food waste on society. If we want to cut global food waste in half by 2030, here are three things we need to remember:
Hunger is real. According to the U.N. Food and Agriculture Organization (FAO), nearly 800 million people worldwide suffer from hunger, but over one-third of the world's food is wasted per year. That's 2.9 trillion pounds of food that could feed twice the number of undernourished people in the world. The population is expected to reach 9 billion by 2050 and we can feed everyone if we simply distribute the food we already produce more efficiently.



Waste can be avoided. When you look at the reasons why there is so much food waste, the vast majority of them are controllable and addressable issues. For developed nations, solutions include: more investment and regulatory support towards food waste solutions, large food & beverage companies buying imperfect and surplus produce from companies like Full Harvest, all retailers donating unused food like Panera Bread and Pret A Manger. In developing nations, adequate storage facilities, improved transportation infrastructure and better refrigeration could significantly improve the problem. ReFed found that $10B of investment towards food waste solutions will bring $100B of value to society due to its large positive economic and environmental impact.



Food waste is at the root of climate change. The FAO reported that if global food waste was represented as a country, it would be the third largest emitter of greenhouse gases, right behind the U.S. and China. We must solve it in a scalable way quickly if we are to reverse climate change. Technology solutions like Full Harvest are at the core of how to solve food waste at scale.

As we create our shared future together, we must remember all of the pieces that make up our fragmented world, especially food waste. My hope is that WEF Davos can help ensure a shared responsibility among businesses, leaders and consumers to make food waste a priority. With the large goal of only eleven more years to cut food waste in half, I'm proud to say the Full Harvest team is playing a part in making that a reality and I hope others will join us too.