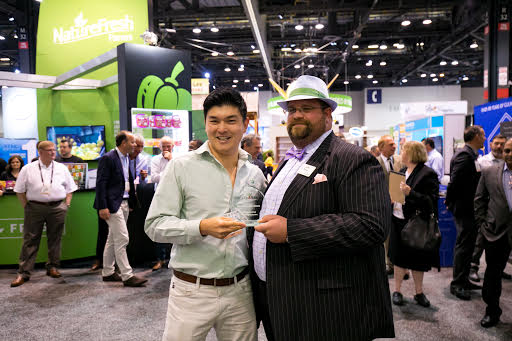 As one of 46 finalists, Full Harvest was voted by attendees as the top winner in its category.
Special thanks to our investor Radicle for securing our spot in the conference and to the organizers of the United Fresh conference!
Congratulations to all of the winners! Special shout-out goes to Veggie Noodle Co. for winning the Best New Vegetable Product category. We are a big fan of their organic Veggiccine noodles.
We had a blast and we can't wait to attend next year's event!
Source: United Fresh Produce Association's 2017 Innovation Awards